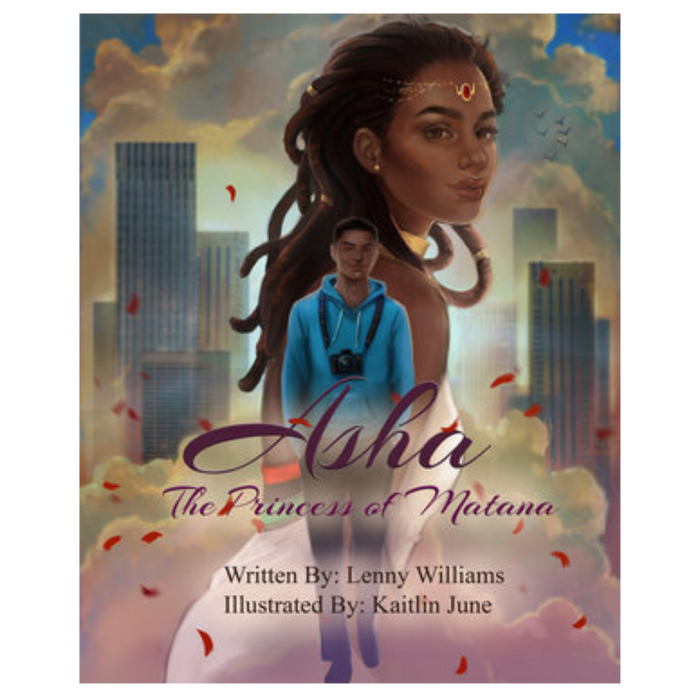 Asha: The Princess of Matana
Written by Lenny Williams, Illustrated by Kaitlin June
Sale
Sale
Original price
$14.99
-
Original price
$14.99
After winning a trip to Matana, Africa, Jamal and his friend Tamir stumble upon a kingdom full of mystery and wonder: The Kingdom of Matana. 
Along their journey, they meet Asha, the princess of Matana. With the help of Jamal, Asha finally discovers a power within her that she never knew was there. For young adults and teens. 
Order Asha: The Princess of Mata today. 
"This story is dedicated to our ancestors and, most of all, to black women." 
- Leonard H Williams III and Kaitlin Edwards