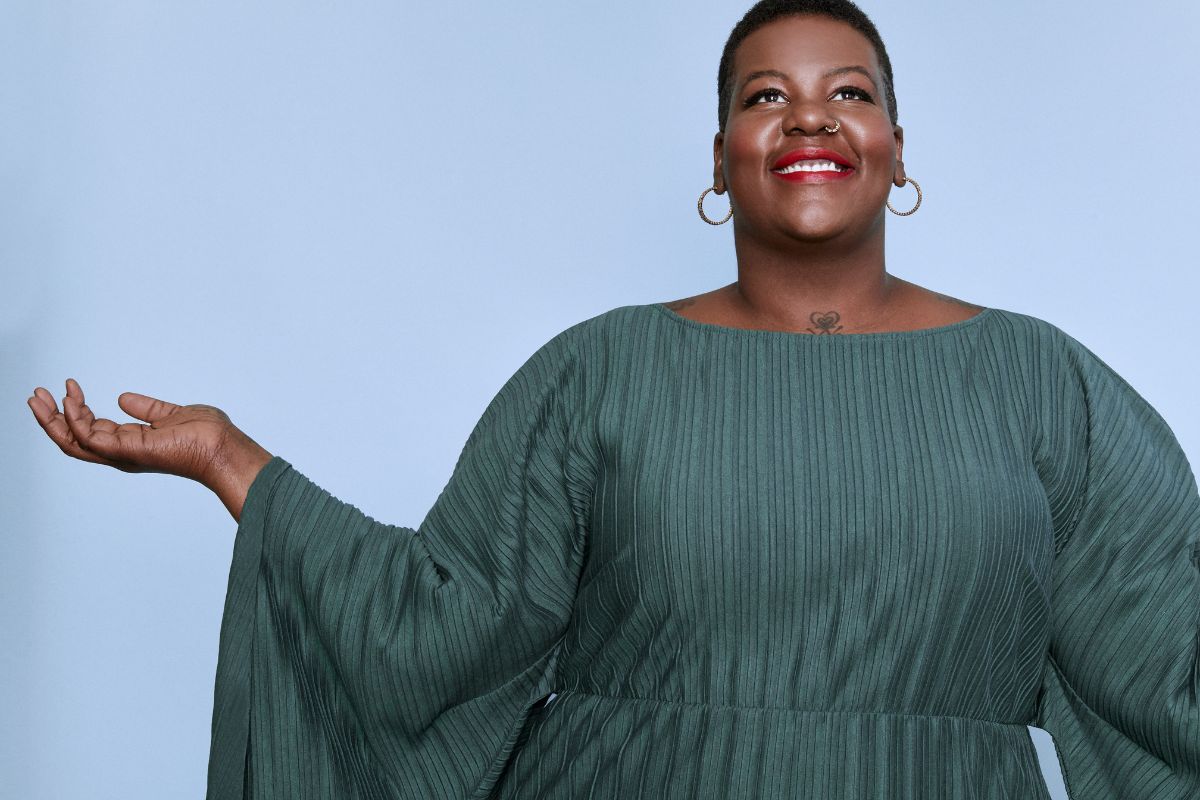 Ebony Smith
Ebony Smith, a.k.a 'The Ghetto Guru' is the founder of Yoga N Da Hood is a fast growing non-profit dedicated to making wellness accessible to EVERYONE. Specializing in translating what wellness and mindfulness look like across cultures and socioeconomic barriers.
Ebony has taught yoga and mindfulness all around the world, Wanderlust, Wellspring, Bali Spirit Festival, SXSW, Essence Festival, Adidas, American Airline, Walmart, and a number of other festivals, conferences, and events. Delivering Transformational Speeches and sharing her powerful story TEDX Oak Cliff, Harvard University, Austin ISD, Dallas ISD, The Family Place, Girls Inc, United Way Dallas, adidas and other schools and corporations.
A certified Trauma Informed Yoga Therapist, Neuro Language Practitioner and Wellness Coach, 500 RYT having taught over 4000 people the power of yoga and mindfulness. Founder and CEO of Yoga N Da Hood, having appeared on major networks like FOX, Telemundo, CBS, and ABC. Featured in publications such as, Yoga Journal, The Dallas Morning News, Focus Daily News, Dallas Observer, Black and Well magazine, and countless other print and online platforms. The Ghetto Guru cultivates socially and emotionally developed schools, corporations, and communities.
Originally from Dallas, Texas, Ebony overcame a rocky and turbulent childhood and young adult life until she found yoga in her late twenties during her pregnancy. Wanting to have a natural birth, Ebony started yoga and it was her "saving grace" and wake up call to begin a healing process her heart had been longing for. Discovering who she is and her potential to help those around her in under-resourced communities, she founded her non-profit 'Yoga N Da Hood' where she offers free yoga and meditation classes. As well as, train teachers, parents, and administrators how to implement mindfulness in their own personal lives as well as our youth. Ebony teaches people in underserved communities the art of self-healing and self-love through the practice of yoga and mindfulness. With a mission to equip individuals with the tools to empower their own life and to further spread a wider message of healing, self-regulation and self-love.
Want "The Ghetto Guru" to sprinkle some wellness at your next conference, staff development meeting, retreat, or wellness gathering please visit www.yogandahood.com for booking info.
My M.O. Experience:
I had just come back from South America and although it was a wonderful experience, I had gone through a lot of life-altering changes.
Louie hit me up during this time and told me about a book he read and the enthusiasm he experienced made me eager to read the book.
I literally read the whole book in two days. It was so inspiring and uplifting and just what I needed.
He then asked me to write a book about one of the principles, Peace. Peace is an abstract concept, especially for children, but I took on the much-needed challenge, and Amen was born.
Writing the book brought me back to the middle. It helped me understand that my journey of spreading peace wasn't over, and in fact it had just begun.